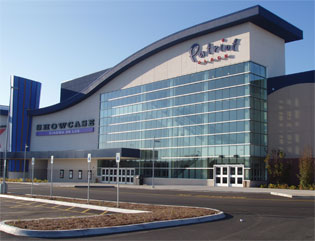 AGS has become a leader in custom fabrication for large or small projects. Fabricating in modular units, we make your on-site assembly efficient, saving you time and money. Our entrance packages are pre-hung, require no assembly and are ready to install. Likewise, window units can be supplied pre-glazed for faster installation.
Working with your supplied material or utilizing stock from us, we work with you to minimize delays. AGS is large enough to handle most fabrication needs in our modern shop, but small enough to give each of our customers the kind of quality service and respect they deserve.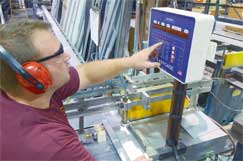 Our fabrication tools are entirely new, state-of-the-art equipment and our in-house craftsmen are the finest in the business. We give you the opportunity to make last minute changes without effecting the quality of our fabrication, and check every detail from specified colors to accurate mortising because your project is important to us!
When you are ready to accept delivery on site, we pay particular attention to packaging, and will deliver it via our fleet, assuring your project will arrive damage-free.
Simply, AGS fabricating service is a positive force in the successful completion of your project.
© 6/2008, Architectural Glazing Systems, Inc.